About JANA FERRELL & ASSOCIATES
Specializing in Consumer & Commercial Collections
Jana Ferrell & Associates, L.L.C. is a third-party collection agency specializing in commercial and consumer collections. Jana Ferrell was organized under the laws of the state of Oklahoma. With its principal place of business in Oklahoma City, Oklahoma, the company is centrally located to maximize national coverage. Jana Ferrell is a member of ACA International and the Oklahoma Collectors Association, Inc.
Jana Ferrell offers a team of professionals with broad experience in receivables management. Our knowledge, skills, targeted collection style and up-to-date technology are concentrated toward recovery of aged accounts. Our goal is to provide your company the greatest level of debt recovery possible.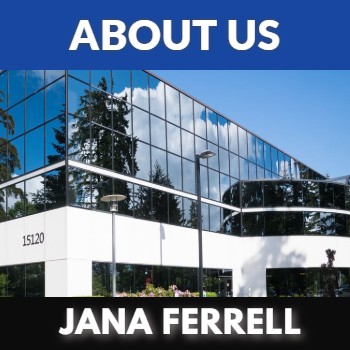 Working in conjunction with Jana Ferrell is the Heaton Law Firm. The Heaton Law Firm is a law firm specializing in consumer and commercial collections, as well as other areas of personal and family law. If necessary, a collection lawsuit can be filed by the Heaton Law Firm. Jana Ferrell also has access to a nationwide network of attorneys selected by the Heaton Law Firm to file suit outside the state of Oklahoma. There will be no lawsuits filed and no settlements offered without the express, written consent of our client.
Targeting the collection style for each client combines matching the recommendations of the client with current trends and technology. Jana Ferrell will strive to utilize the best technology has to offer because we believe performance delivers results.
Training focus includes knowledge of current federal and state collection laws and regulations, client procedures, efficient skip-tracing techniques, computer software training and professional communication skills. Monitoring, coaching and supplemental training enhance the quality and professionalism of performance. The Fair Debt Collection Practices Act (FDCPA) and applicable state laws guide our actions. Our objective is to ensure a positive customer relations image for our clients and Jana Ferrell while obtaining the greatest recovery of client dollars.  
Your Debt Collection Team
Collectors. Our collection staff provides professional consumer and commercial collection services. Management flexibility leads to a motivated staff. Our debt collection staff is encouraged to develop and expand skills personally and professionally. Each collector receives training on the Fair Debt Collection Practices Act (FDCPA) and applicable state laws. Our team shares a good work ethic and commitment to quality services.



Sherri L. Davis is the Owner and Operations Manager for Jana Ferrell. Sherri has been involved in the collection field for the past thirty-five years and has worked for a national collection agency and for a national credit reporting agency. In addition to her expertise as a highly successful consumer and commercial collector, Sherri brings her people skills, excellent judgment and reputation for integrity. She has extensive knowledge of the FDCPA and is knowledgeable regarding collection laws of states across the country. She works on a daily basis with clients at Jana Ferrell.



Cecil Heaton. is a dedicated lawyer with decades of experience in Oklahoma, and as an active member in the Edmond/Oklahoma City area. Today he leads the Heaton Law Firm in Edmond, where he provides experienced counsel and representation in several legal practice areas.