Commercial Collections Services
Do you have customers with outstanding debts? Turn those past due invoices into deposits. Our accounts receivable management services for commercial collections provides first class recovery solutions for business owners just like you. We act as an extension of your accounts receivable department and provide effective credit and debt collections throughout Oklahoma, Missouri, Kansas and Arkansas.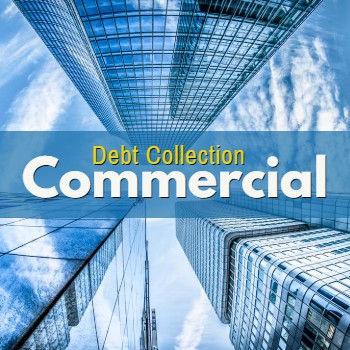 We understand businesses often have complex situations involving bankruptcy issues, unpaid goods and services and other circumstances that require review of credit agreements and contracts. Our team of legal professionals and collection specialists are qualified to review the documents to determine your legal rights and create an actionable plan to locate and collect from missing, evasive and slow-to-pay clients and customers.
We offer comprehensive collections services including finance collections, past due and final notice letters, payment plan arrangements, credit bureau notifications and legal action (if required). We also provide skip tracing services to locate clients and customers that would have otherwise just disappeared.
Our team of debt collection pros provides top-rated commercial debt recovery services, providing a wide-range of services to financial institutions, banks, credit unions, service professionals and customer lending clients. We offer small business debt collection as well.
If your business has not been paid for services performed or products delivered, contact our professional team at the Oklahoma City office and we will help you resolve your commercial collections issues. Contact us today.