Why Choosing Jana Ferrell & Associates?
Jana Ferrell utilizes the Six Sigma system of management. Six Sigma is a measure of quality that strives for near perfection. Six Sigma is a disciplined, data-driven approach and methodology for eliminating defects (driving towards six standard deviations between the mean and the nearest specification limit) in any process from manufacturing to transactional and from product to service. Six Sigma assists Jana Ferrell in increasing its productivity, efficiency, and making accurate decisions in order to service its client's needs.
Jana Ferrell offers three separate divisions for our clients: Medical, Consumer and Commercial. All three of our divisions are separately supervised by highly experienced professionals for the business in each division.
All of our collectors are hand-picked. These are not glorified telemarketers, but are experienced professional collectors with many years of experience. These collectors understand the legal process of collections and the day-to-day guidelines and laws to follow in order to avoid any possible liabilities to our clients or to Jana Ferrell & Associates.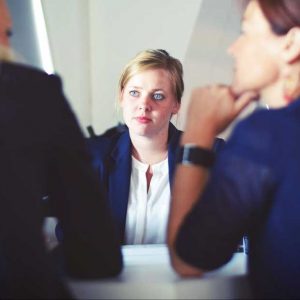 We are extremely diplomatic and professional to the debtor. Some of our clients rely on repeat business from the debtors from whom we collect. Because of this, we have a "zero-tolerance policy" when it comes to a collector belittling the debtor. This saves our clients reputation and avoids any kinds of liabilities of harassment for our clients as well as Jana Ferrell. We understand individuals fall on tough times, therefore we are willing to work with and counsel the debtor to set up payment arrangements in order for our clients to receive the money owed to them. It is not our job to belittle, it is our job to collect, therefore we are persistent, yet very professional.
Jana Ferrell utilizes major Credit Reporting Bureaus (Experian & Equifax) to assist it in reporting debt and in researching the debtor's current credit. This is a very beneficial aspect of the collection process for our clients.
Jana Ferrell can allow clients to securely sign into our homepage and view the updated status of each account. Clients may also request daily , weekly, or monthly reports.
Jana Ferrell Also And Its Sister Company Sequel Outsourcing Provide:
Secondary Insurance Collections.
Extended Business Services.
Contingency Collecting.
An impressive and outstanding recovery rate.
Legal options